Explore fischertechnik's ROBO Pro
Controlling your robotic creation is easy with ROBO Pro! To get started, users will need the following: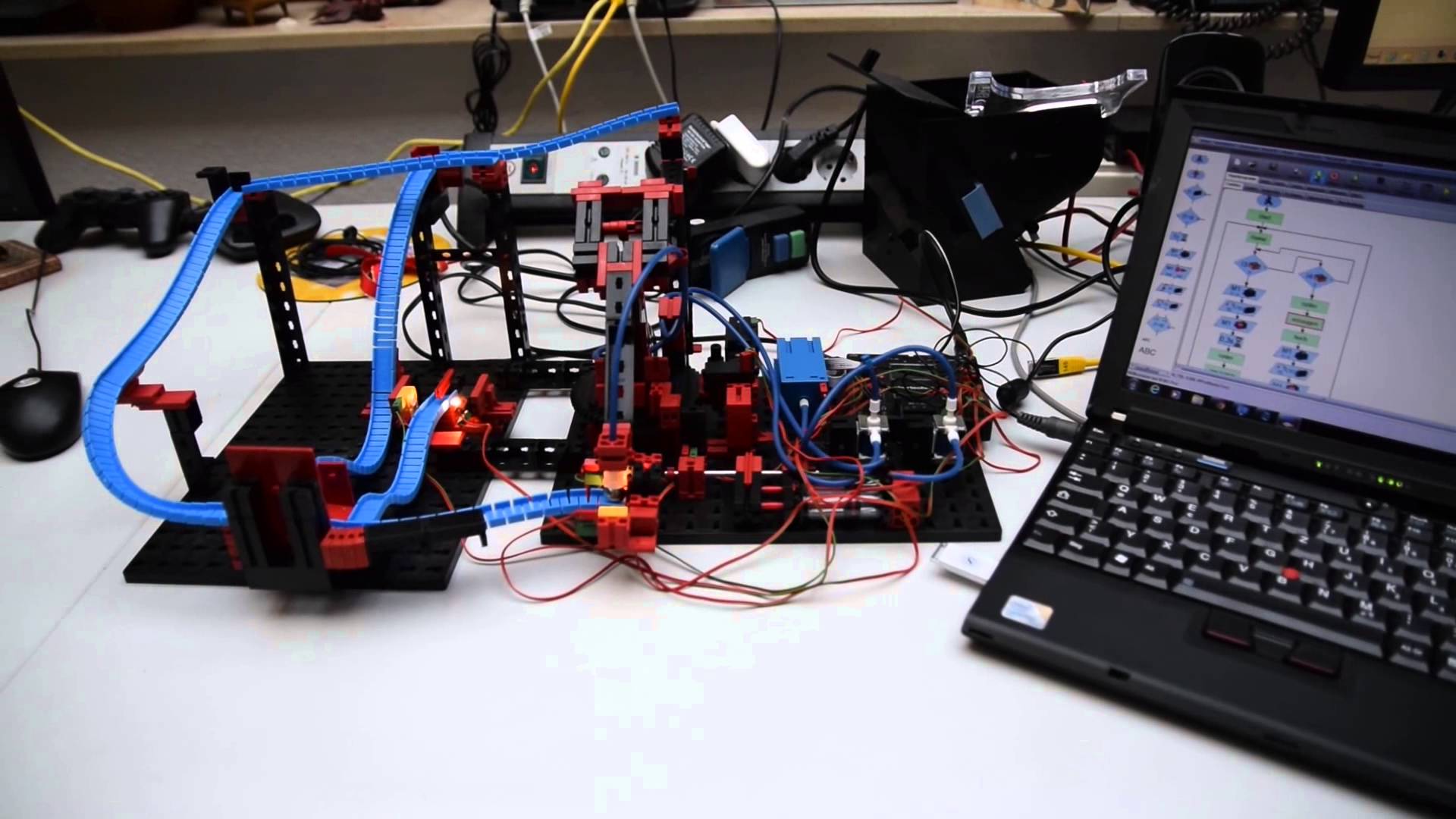 Standard PC using a Windows operating system (Win XP, Vista, 7, 8 and 10)
fischertechnik ROBO Pro graphic software
fischertechnik ROBO Interface or ROBO TX/TXT Controller (the controller converts the computer commands into control signals for your robot's motors)
Your robot or mechanized model constructed from fischertechnik's line of Robotics & Computing building sets.
With these tools, users get to experience the excitement of building a robot that follows their commands. They also get to learn and explore the mechanics of performing functions - such as rotating, moving and grasping.
Are you using a Mac? While ROBO Pro is designed for Windows based machines, it doesn't mean Apple users can't take full advantage of fischertechnik's powerful, easy-to-use graphic programming software. An up-to-date Mac computer with the current OSX can install and run ROBO Pro using a built-in Mac utility called Boot Camp in combination with either VMware or Parallels software. Learn more by clicking some of the links below:
Download the Latest fischertechnik Programs
ROBO Pro software is the brains behind all of fischertechnik's computing building sets. Purchase the fischertechnik ROBO Pro software once and we'll offer you no-cost downloads for updates and corresponding programs that help you program your robotic designs.
Frequently Asked Questions (FAQs)
Still have some questions? Check out the answers to some of our most common questions regarding robotics and computing. Please feel free to contact us directly and/or visit our fischertechnik store for more information regarding specific products.
FAQs - robotics and Programming (software)
FAQs - robotics Hardware